The Laserfiche Cloud January 2022 update, released on January 7, 2022, includes the following new features.
Watch an overview of the new features here: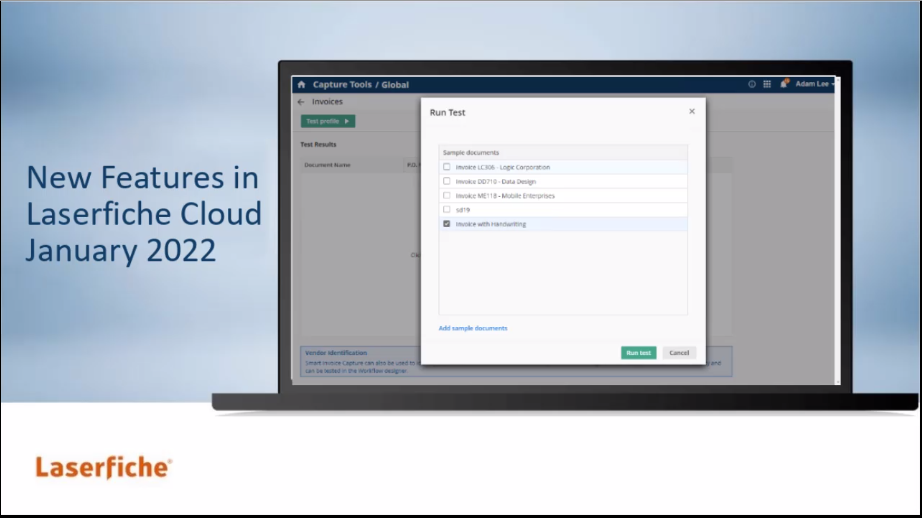 Process Automation
Handwriting Recognition for Smart Invoice Capture
Capture handwritten text from invoices as based on the default fields recognised by Smart Invoice Capture to further improve user convenience and streamline AP processes.
JavaScript in the Form Designer
Expand upon default form behaviour and enable more dynamic functionality by customising forms via an API. The form designer provides a new right pane for writing JavaScript. It includes a built-in class called LFForm with a variety of methods. Customisation examples include changing field values based on the input value of another field, as well as preventing form submission if a field is not filled out correctly.
Laserfiche Account Administration
Okta SCIM Support
Minimize manual administration work by adding, updating, or removing users from Laserfiche Cloud automatically when administrators make changes in Okta.