Microsoft Azure Solutions
Focus on running your business, not your technology
Azure Cloud migration
made simple
Designed to reduce your cloud costs, increase productivity and mitigate your business risks.  Our relationship with you begins with evaluating your current state of technology, including infrastructure, hardware and line-of-business applications. We work with you to identify your critical business processes, pain points and vulnerabilities, and perform threat analysis to determine your business risk.
Microsoft may well be responsible for the datacentre and infrastructure management, but they do not take responsibility for the design, migration, implementation and ongoing management of this environment.  This means your environments, performance, capacity, availability and security need to be designed and maintained by you. This is where Ascentas comes in and supports you all the way.
Cloud Solutions
Run a Better, More Efficient Cloud Environment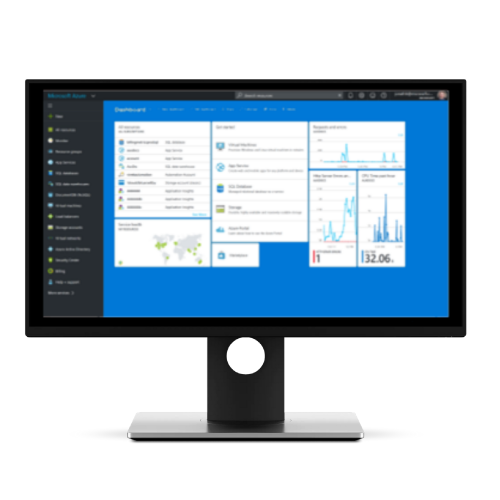 Microsoft Azure Migration
Reduce physical resource requirements, expenditures and increase productivity with our Azure Cloud Migrations Solutions. With proven methodologies and approaches, our services will help you build suitable solutions for your business needs.
We don't just provide a 'lift-and-shift' approach, we add value for customers with each migration we complete.  Our experienced UK consultants will work closely with you to determine your exacting requirements and then plan and build an environment that fits your needs.  With our help you can reduce operational costs, increase innovation and achieve your business objectives strategically.  With our Cloud Migration Solutions, you get a well formulated assessment, migration strategy, process and ongoing support.
Gain peace of mind that your environment is secure, compliant and continually optimised. 
We can help you migrate the following to Microsoft Azure:
A fully planned migration to your Azure environment in line with best practice
Application data is secure with our industry leading Backup Technology
Your environment is monitored continuously to help identify performance issues   
Rest assured, your environment is receiving round the clock monitoring.
Azure Cloud Cost Optimisation
Stop wasting money paying for more resources then you need. An optimised cloud gives you the exact resources you need – no more, no less – and frees up capital that can drive your company forward.
Our Cloud Cost Optimisation solutions will help minimise the unnecessary expenditure of paying for resources that are no more in use and help you to identify and pay for the most relevant resources and components necessary for your environment or project.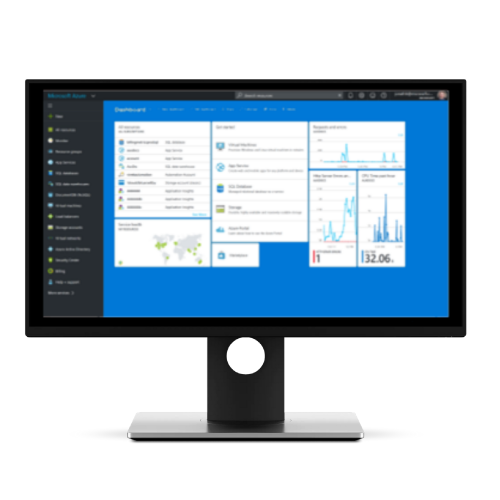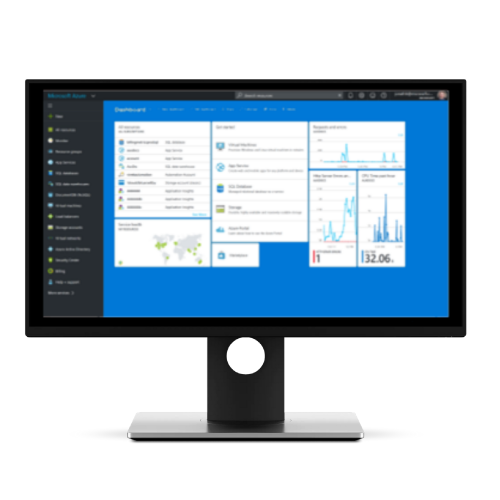 Azure Cloud Security & Performance Optimisation
Your cloud environment can, over time, change from its initial state resulting in technical issues, degraded security, and undocumented one-off changes. Ascentas can help you evaluate your current cloud environment, report on critical security gaps, recommend remediation steps, and re-architect for maximum efficiency.
With an initial Cloud Assessment, our engineers will perform an in depth analysis of your entire cloud environment to identify improvements and recommend best practices to operate your cloud optimally.
Managed IT Support in One Outstanding Package
Our Managed IT Support package makes it easy to plan your IT budget so there are no surprises down the line.  It is £80 per employee per month (ex VAT).  There are no hidden charges and you'll get everything your company needs for straightforward IT.
Working with an Ascentas representative, we will discuss your environment and your individual requirements. If you have five or five hundred employees, we will suggest the best solution to fit your exacting needs or suggest alternatives and improvements to your existing infrastructure. 
For most organisations, our Complete Support Package is all they need, but you might like to look at our Pick'n'mix range of solutions.  
You'll get unlimited support and assistance. Each member of your team will be supported on whatever device they choose to use.
Microsoft 365 Business Premium
You get Microsoft 365 Business Premium for your users. That's the latest versions of Word, Excel, PowerPoint, and more for your team. Connect with customers and co-workers using Outlook, Exchange, and Teams. Manage your files from anywhere with 1 TB of cloud storage on OneDrive per user. Defend your business against advanced cyberthreats with sophisticated phishing and ransomware protection. Get upgrade rights to Windows 10 Pro from Windows 7 Pro or 8.1 Pro. Plus loads more.
Instant Chat & Telephone Support
Obviously, you can submit a support ticket via email, but why don't you chat or talk to us instead.
Proactive support doesn't wait for something to go wrong, it continuously monitors your technology looking for potential issues before they happen.
Our backup solution continuously backs up your data throughout the day (even data stored in cloud environments like Microsoft 365 and Google Cloud).
Antivirus & Internet Security
Images are quality checked once more and the index metadata is also validated at this stage.
Every email will get a full, dynamic, and professional email signature when sent from any web-enabled device, including mobiles and Macs.
Ascentas has a proven approach to help you migrate, modernise and digitally transform your business. Start your journey today!
Pick'n'mix
is alive and kicking!
If our Complete Package isn't for you, then why not look at our individual solutions and build your own solution (we'll help you choose).