Proactive IT Support Solutions.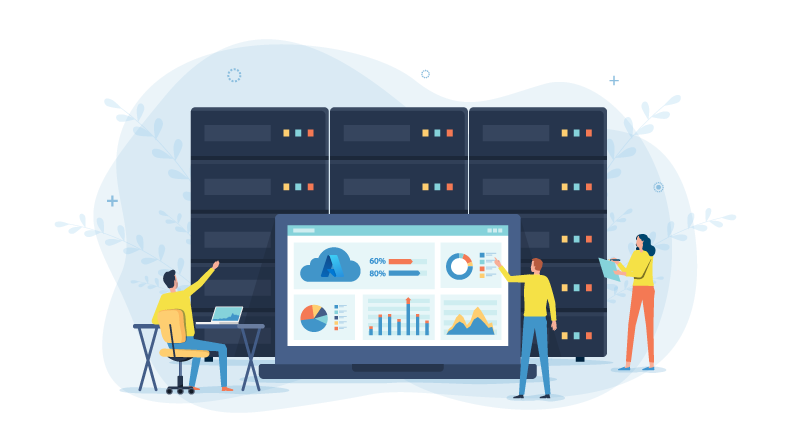 Reduce costs increase productivity.
Proactive IT Support is designed to reduce your costs, increase productivity and mitigate your business risks, we partner with you as your Virtual IT Department, allowing you to focus on running your business not your technology.
Our relationship with you begins with evaluating your current state of technology, including infrastructure, hardware and line-of-business applications. We work with you to identify your critical business processes, pain points and vulnerabilities, and perform threat analysis to determine your business risk.
Managed IT Support in One Outstanding Proactive IT Package
Our Proactive IT Support package makes it easy to plan your IT budget so there are no surprises down the line. Based on a flat monthly fee per user, there are no hidden charges and you'll get everything your company needs for straightforward IT.
You didn't open your business so you could manage and maintain servers, cloud environments, handle daily computer issues and maintain system and infrastructure backups. We did!
Unlimited Support
You'll get unlimited support and assistance. Each member of your team will be supported on whatever device they choose to use.
M365 Business Premium
You get Microsoft 365 Business Premium for your users. That's the latest versions of Word, Excel, PowerPoint, and more for your team. Connect with customers and co-workers using Outlook, Exchange, and Teams. Manage your files from anywhere with 1 TB of cloud storage on OneDrive per user.
24x7x365 Monitoring
Proactive support doesn't wait for something to go wrong, it continuously monitors your technology looking for potential issues before they happen.
Daily Backups
Our backup solution continuously backs up your data throughout the day (even data stored in cloud environments like Microsoft 365 and Google Cloud).
Antivirus & Web Security
Even with Microsoft 365, you still need to take extra precautions to avoid data breeches wherever possible. The Ascentas Spam Filter service offers your business the highest levels of full stack email security.
Exclaimer Signatures
Every email will get a full, dynamic, and professional email signature when sent from any web-enabled device, including mobiles and Macs.
What is "Microsoft 365 Business Premium"?
A records management strategy is vital to the life cycle of your organisation's information. At an organisational level, a records management strategy governs how information is created, stored, shared, tracked and protected.
Watch our video to find out more.
Contact us today to begin your transition to our Support Solution.