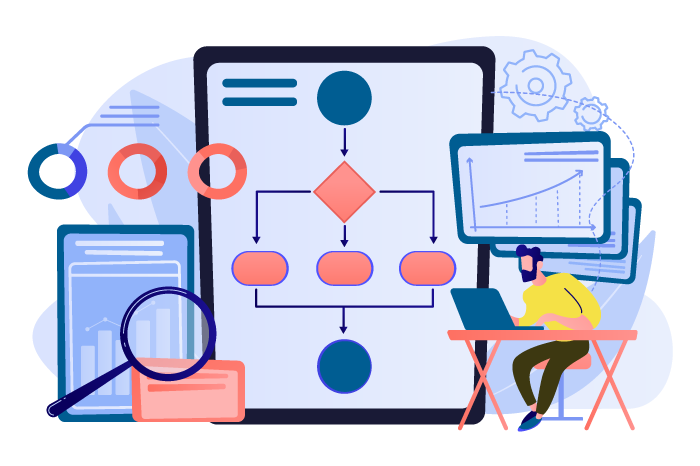 Accomplish More with Business Process Automation Software
Process automation, also known as business process automation or business process management is the use of technology to automate routine tasks, such as data entry, routing information between parties, organising documents and more.
Laserfiche modernises your business processes, allowing anyone to build easy-to-design automated workflows – no coding required. Support automation throughout your organisation that transforms how you gets things done.
Unify Teams
Unify the Systems Your Teams Use Every Day
Enable connected user experiences across the line-of-business applications your teams rely on by taking advantage of natively supported integrations, no-code robotic process automation tools and APIs to develop custom solutions.

Automatically Sync Your Data with Direct Integrations
Work natively across Salesforce, Microsoft 365, Ellucian, Redtail and more with pre-built integrations that reduce development efforts and facilitate smooth user experiences.
Create Custom Integrations that Fit Your Business
Leverage RESTful web APIs for developers to design tailored experiences with other line-of-business platforms.
Work Smarter
Work Smarter with Optimised Processes
Automate vendor onboarding, accounts receivable, contract management and more with industry-proven process automation tools to optimise inefficient processes and focus more time on value-added work.

Accelerate Transformation with a No-Code Process Designer
Quickly map out and automate manual tasks with a code-free drag-and-drop designer that includes a wide collection of industry-validated process templates to jumpstart your solution design.
Digitise and Automate Form Submissions
Eliminate paper forms, speed up manual approvals and automatically route form submissions to others or directly into your third-party CRM, ERP or legacy system.
Manage Content
Manage All Stages of Your Content
Organise important information across the enterprise so the right people have access to the right content whether they're in the office, working remotely or they're a client or constituent accessing documents.

Centralise Your Enterprise Content
Organise, securely access and archive your organisation's files in a unified place supported by powerful document management tools including document versioning, annotations, audit trails and more.
Connect and Collaborate with Teammates and Customers
Simultaneously edit documents with internal team members, publish read-only content to a public portal, or share content with external clients via trackable links.
Search
Make Content Easily Accessible and Searchable
Intelligently capture content and minimise time-consuming manual work by auto-filing incoming documents into a quickly searchable, organised location.

Streamline High-Volume Capture
Bulk import files or emails, apply OCR, capture metadata and perform image correction on documents to efficiently capture and organise content.
Find exactly what you're looking for using comprehensive full-text search capabilities, including search by keyword, metadata, annotations and many more custom search types.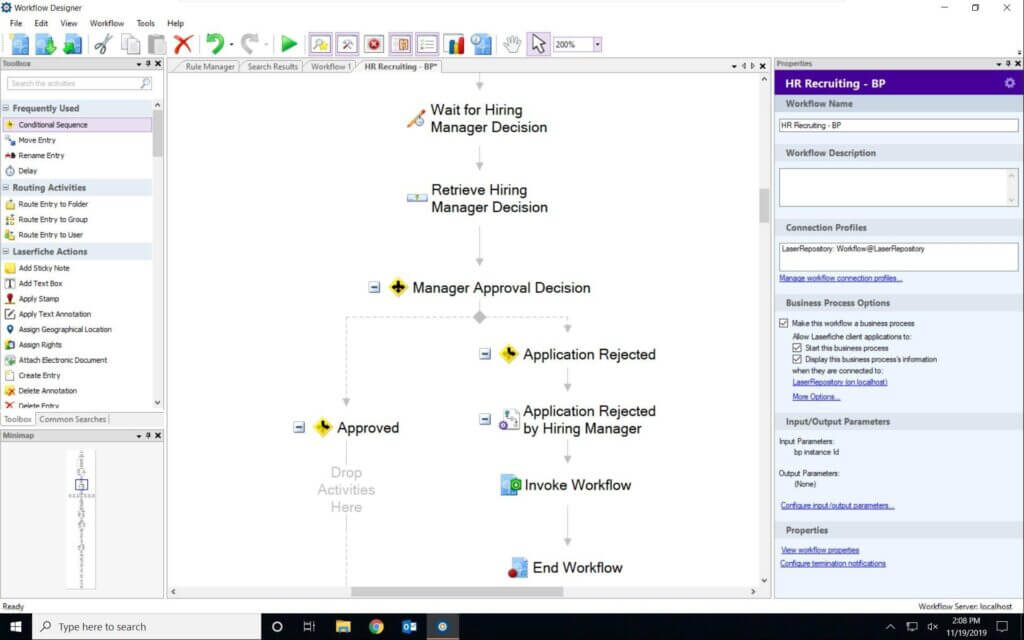 Automation Has Never Been Easier
Accelerate your organisation's digital transformation by letting Laserfiche perform time-consuming tasks with lightning speed. Laserfiche's user-friendly business process automation software enables anyone on your team to modernise workflows without programming experience required.
Reduce Repetitive Tasks
Employ Laserfiche's intuitive, no-code interfaces and robotic process automation tools to connect legacy systems and tackle high-volume tasks while maintaining data integrity.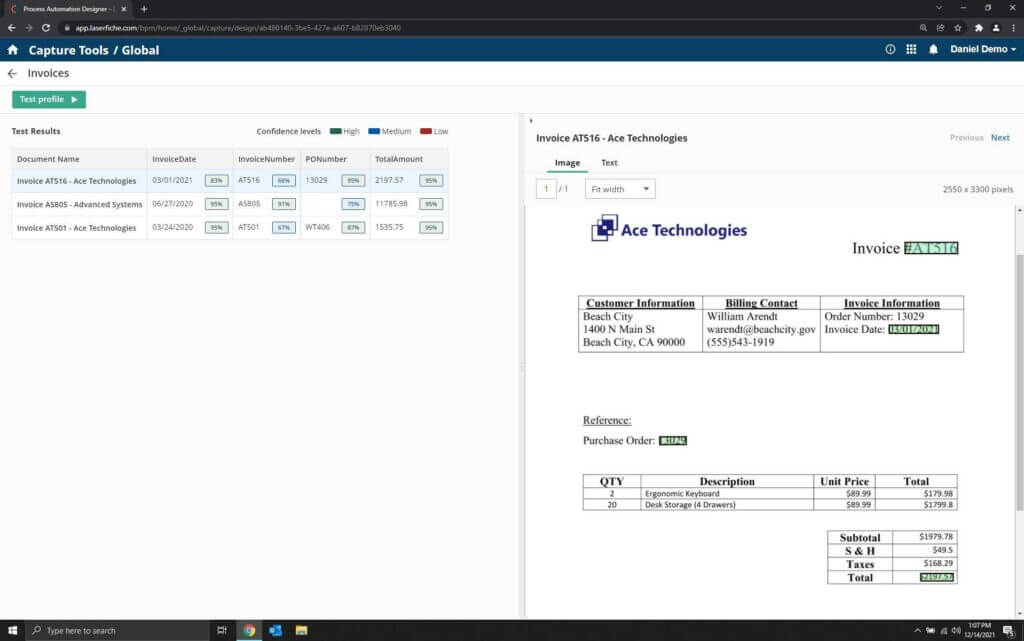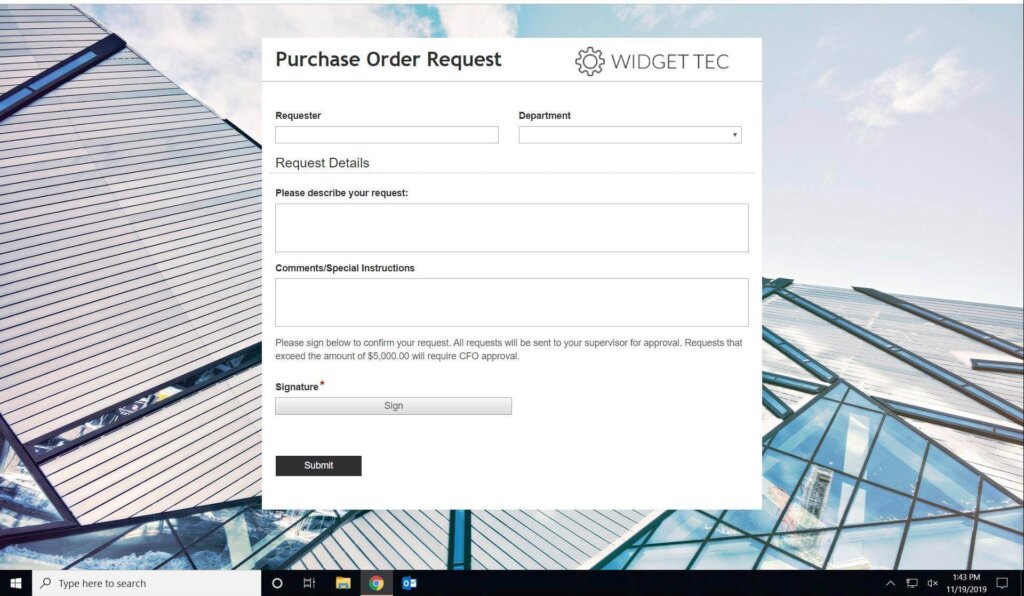 Accelerate Approvals
Auto-route documents to stakeholders and gather approvals quickly by building them into your automated process.
Deliver Results Faster
Speed up your return on investment by accessing prebuilt templates that are already solving problems for other Laserfiche customers.
Quickly Identify Improvements
Out-of-the-box and custom analytics reports help you gather valuable insights to identify areas for improvement and inform strategic decisions.
Start Automating Right Away
Drag-and-drop automation tools let you start automating right away without a lengthy development process or massive IT spend.
Forms Processing & Document Automation
Automation reduces costs and time. Our solutions will digitise and automate your business processes to help you keep up with ever increasing customer expectations.
A Unified Platform
Laserfiche is a complete enterprise content management (ECM) system that brings all your data and automation tools onto a single, powerful platform.