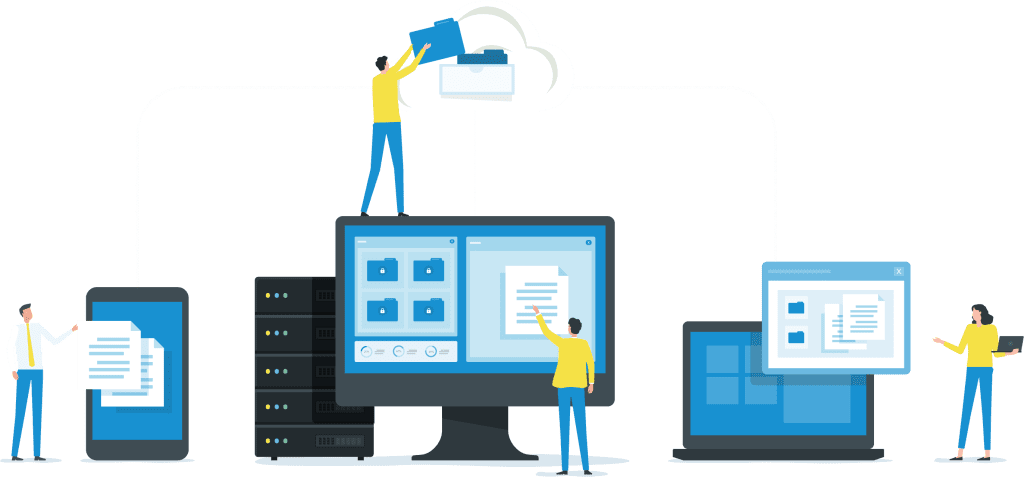 Our Background
Ascentas is a leading Digital Transformation Company, offering document scanning, ECM Solutions, document and data destruction, outsourced IT solutions, cloud migration & hosting, business process automation and robotic process automation throughout the UK and Europe.
From document creation through to document destruction, we have been providing organisations with ideas, services and solutions to help power innovation and optimise costs for over 30 years. Reducing overheads, automating manual processes, saving time, protecting information and assisting companies in making the seamless transition to the paperless office is what we do and what we are so proud of.
We have built our business on quality and security and offer an accredited service, compliant with industry standards all backed up by a highly skilled IT team. Our document conversion experts and digital transformation gurus can review existing paper processes and help you achieve a paperless or paper-lite office. Empowered by accessible information, automated processes and outstanding IT support, organisations, with Ascentas, reclaim value in each and every day.
To protect our customer's information as though it were our own and to ensure that, through the provision of secure processes, procedures and technologies, our customer's information is secure, accessible and legislatively compliant.
– The Ascentas Promise
72% feel that "business at the speed of paper" will not be acceptable in 5 years time.
The Promise
Ascentas has always had a set of core values which they believe make them a successful company and ensure customer satisfaction.
Every employee of Ascentas agrees to the 'Ascentas Promise'.
The customer is the most important member of our 'team'. Every customer is equal, regardless of size. Your data will be managed and treated as though it were our own. We will always strive for success. We are committed to teamwork, diversity and ensuring a positive working environment.
Customer Focused
Ascentas treat all clients equally – regardless of their size – that's our promise. We understand that managing business documents and ensuring that you are complying with industry regulations and strict legal requirements by yourself can take time and money, especially when your employees spend most of their time filing or searching for documents – time which could be spent and should be spent on making you more business.
Outstanding Service and Support
Quality and great customer service are the hallmarks of Ascentas. You will always talk to a 'real' person whenever you call our support team. The proper management of your business information is critical to our mutual success, and by using our industry leading ECM Software from Laserfiche, we guarantee that we will help your company make the most out of the services we can offer.
All Scan Centre staff are committed to ensuring that your documents are scanned, indexed, managed and secured to the highest possible standard – and that's a promise.
Accreditations & Partners
We pride ourselves in the companies we partner with and the accreditations we have been awarded.
Laserfiche

Microsoft Partnre

Kodak

Environmental Agency

ISO27001

ICO

Regions Covered
At Ascentas Group, we offer a wide range of business services, including IT support, business consultancy, and property services. We understand the unique challenges that businesses face in and we're here to help you succeed.