Managed IT Solutions
Focus on running your business, not your technology
Reduce costs
increase productivity
Even with Microsoft 365, you still need to take extra precautions to avoid data breeches wherever possible.  From email encryption, spam protection and data backup to disaster recovery and IT assessment & planning, Ascentas' Managed IT Solutions is home to a range of cloud services. 
Designed to reduce your costs, increase productivity and mitigate your business risks, we partner with you as your Virtual IT Department, allowing you to focus on running your business not your technology.
Our relationship with you begins with evaluating your current state of technology, including infrastructure, hardware and line-of-business applications. We work with you to identify your critical business processes, pain points and vulnerabilities, and perform threat analysis to determine your business risk
Managed IT Solutions
Everything

your

company

needs

in

one

simple

support

package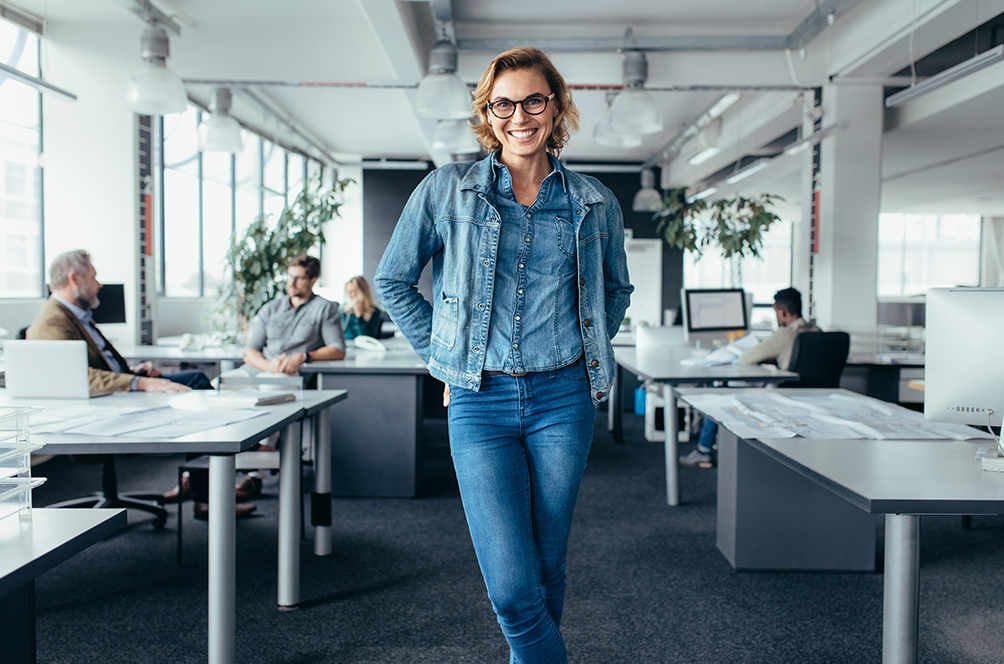 24x7 Remote Monitoring & Management
When it comes to IT performance and availability, prevention is always better than cure.  Our 24x7x365 remote monitoring and management solutions allow you to always be one step ahead of IT challenges.
Let Ascentas monitor your software and hardware and automate critical software and security updates so you can concentrate on doing business and being successful.
Here is how our Remote Monitoring & Management solutions help your business:
Managed Backup & Recovery
You don't have to invest in costly onsite expertise to avoid the risk of data loss due to corruption or hardware and software failures.  Our Managed Backup and Recovery service offers fully managed backup and recovery solutions for dedicated physical servers, virtual servers, databases, Microsoft 365 Environments, Exchange and Desktops.
Our remote storage services securely encrypts your data before it leaves your premises, and continuously backs it up to our secure UK datacentres, which provide redundancy and security to the lifeblood of your business. When necessary, restoring files securely over the internet takes just a few clicks.
Business Trust our Solution
PB of data are protected worldwide
The Ascentas spam filter service offers your business the highest levels of full stack email security. We filter spam, viruses, ransomware (including CryptoLocker & WannaCry), phishing, spoofing, and fraud attempts in the cloud. You avoid data loss and email downtime whilst increasing your employees' productivity.
The Ascentas spam filter service offers the highest detection rates in the market with a guaranteed spam detection of 99.9% and a virus detection of 99.9%. It protects your mail server from DDoS attacks and your users from phishing emails. Over 95% of all spam is blocked at our boundary, and as a result the quarantine remains clear and easy to manage.
Our Managed Desktop solution is a subscription-based service offered by Microsoft. It is an IT-and-Security-as-a-service (ITSaaS) cloud platform that includes Windows 10 Enterprise, Office 365, Enterprise Mobility and Security on select Windows PCs and Windows 10-enabled devices (only available on Microsoft Surface devices, Dell, HP and other manufacturers whose devices meet Microsoft's Managed Desktop specifications and runtime quality standards).
Managed IT Support in One Outstanding Package
Our Managed IT Support package makes it easy to plan your IT budget so there are no surprises down the line.  It is £80 per employee per month (ex VAT).  There are no hidden charges and you'll get everything your company needs for straightforward IT.
Working with an Ascentas representative, we will discuss your environment and your individual requirements. If you have five or five hundred employees, we will suggest the best solution to fit your exacting needs or suggest alternatives and improvements to your existing infrastructure. 
For most organisations, our Complete Support Package is all they need, but you might like to look at our Pick'n'mix range of solutions.  
You'll get unlimited support and assistance. Each member of your team will be supported on whatever device they choose to use.
Microsoft 365 Business Premium
You get Microsoft 365 Business Premium for your users. That's the latest versions of Word, Excel, PowerPoint, and more for your team. Connect with customers and co-workers using Outlook, Exchange, and Teams. Manage your files from anywhere with 1 TB of cloud storage on OneDrive per user. Defend your business against advanced cyberthreats with sophisticated phishing and ransomware protection. Get upgrade rights to Windows 10 Pro from Windows 7 Pro or 8.1 Pro. Plus loads more.
Instant Chat & Telephone Support
Obviously, you can submit a support ticket via email, but why don't you chat or talk to us instead.
Proactive support doesn't wait for something to go wrong, it continuously monitors your technology looking for potential issues before they happen.
Our backup solution continuously backs up your data throughout the day (even data stored in cloud environments like Microsoft 365 and Google Cloud).
Antivirus & Internet Security
The Ascentas spam filter service offers your business the highest levels of full stack email security. We filter spam, viruses, ransomware (including CryptoLocker & WannaCry), phishing, spoofing, and fraud attempts in the cloud. You avoid data loss and email downtime whilst increasing your employees' productivity.
Every email will get a full, dynamic, and professional email signature when sent from any web-enabled device, including mobiles and Macs.
Standardise every email signature on every device and use emails as a method of keeping clients informed. Emails become newsletters and help drive new sales and keep customers up-to-date.
Every email gets standardised signatures added allowing your company to maintain a consistent design without user intervention. Change the company signature simultaneously across every staff member and every device.
Managed Cyber Security Service
We protect organisations from cyber threats and vulnerabilities, so you can gain complete peace of mind.  To do this, we utilise a suite of best-of-breed solutions and tools from the world or cyber protection.
Our carefully selected solutions work together to educate your employees, continually asses cybersecurity risk and further protect possible cyber threats.
Take the burden and stress out of Cyber Security with our Managed Cyber Security Service (MCS)  
of malware is delivered by email
of UK Data Breaches were due to human error
of the cyberattacks were against SMBs
IT Assessment, Consultancy & Planning
Increasing the efficiency and effectiveness of your technology environment first requires a clear understanding of how it's currently operating as well as a solid plan for implementing improvements moving forward.
Comprehensive IT assessments, Wi-Fi Surveys, network surveys and network planning will help you better understand your current state of technology and prepare your organisation for future needs and growth. 
Ascentas provides Network Assessments of our customer's network, including recommendations to promote improvements in overall network performance and availability.  The services are based on a hardware and software inventory audit, field notices, end-of-life notices, configuration best practice analysis, and advisory analysis.  The assessment reviews the current architecture by identifying potential risks and gaps within core routing/switching, wireless LAN, and security network infrastructure. 
Every business needs support for their technology and employees. Our helpdesk support solution gives your business a single point of contact to ensure your technical issues are addressed quickly and effectively so your business and employees can continue to work. 
If you prefer, we can integrate with your existing IT team so your end-users never know that our Support Team is not part of your business, or that you even use outsourced IT support services.
Ascentas has a proven approach to helping support businesses. If you think we can help you, or you would just like more information, please contact us today!
Pick'n'mix
is alive and kicking!
If our Complete Package isn't for you, then why not look at our individual solutions and build your own solution (we'll help you choose).