Microsoft Azure
Drive Digital Transformation by moving to Microsoft Azure
Microsoft Azure is a cloud computing platform that can provide everything your business needs to run all or part of its computing operations virtually—including servers, storage, databases, networking, analytics and more.
Azure is highly customisable and provides increased flexibility that businesses simply don't have with traditional on-premise servers or datacentres.
As a Microsoft Cloud Solution Provider and Microsoft Partner, Ascentas can help you prepare for migration to an Azure environment and then manage the migration of data from On-Premises environments into the Microsoft Cloud.
Microsoft are the first cloud provider recognised by the European Union's data protection authorities for their commitment to rigorous EU privacy laws.
Azure's competitive pay-as-you-go services match usage with demand, allowing capital to be freed up to invest elsewhere within your organisation.
Scale up or down to match demand. Have you got multiple networks across the world? No problem, Azure can be deployed across them all with ease.
Move to the cloud with our Microsoft Azure Managed Services
Microsoft Azure is responsible for maintaining, updating, and securing the physical hardware that underpin the hosted service.  You, the customer, are responsible for the design, implementation and general operation of your environment from OS to applications and data.  This is where we step in and support you.
From performance & capacity to availability and security, we design your Azure environment to fit your requirements.
Your Azure environment is monitored and maintained 24/7.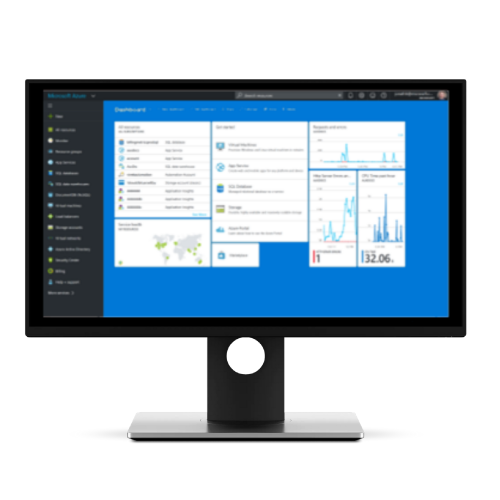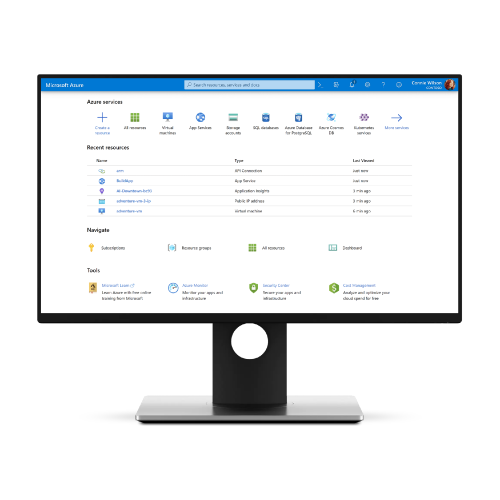 Deploy an array of computing solutions with cloud servers powered by Microsoft Azure.  Rapidly spin up one or hundreds of Windows or Linux virtual machines and pay by the minute based on your exact usage. 
Built with Security and Compliance
Work in confidence knowing that your data is protected in Microsoft's highly secure data centres.  Meeting regulatory compliance requirements.
Windows & Linux Technologies
Select operating systems from an extensive range of Windows and Linux distributions including Windows Server, CentOS, SUSE, Ubuntu and more.
Scale up to 64,000 IOPS and 32TB of storage per cloud server with low-latency, high performance, premium storage options.
Securely connect your current network to the cloud using a secure internet based VPN.
First-class support to maximize application uptime, accelerate development and lower costs.
Ascentas has a proven approach to help you migrate , modernise and digitally transform your business. Start your journey today!
Let Ascentas
Support your business