So you've populated your repository with content and applied appropriate templates, fields, tags and link groups. It is now time to make sure that your content is secure. Nothing is more important than having a thorough security policy in place. Security tags, versioning and digital signatures can greatly augment your security policy.
Security tags
If a security tag is applied to a document, only a Laserfiche user assigned to the tag will be able to access that document. For example, Outcomes First Group deals with records that involve adults and children. Thy assign a "Confidential" tag to documents to prevent unauthorised users from viewing them. Only Data Protection Team members and the records manager can view these documents.
Laserfiche Workflow can automatically assign security tags to documents with the Assign Tags activity. Note that security tags work best in conjunction with Entry Access Rights set on a folder.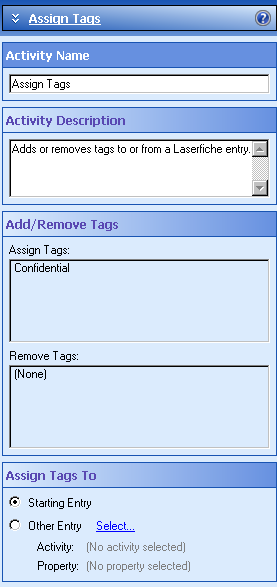 Versions
Once version control is enabled, changes to a document will be retained in the version history. From the Versions tab in the metadata pane, you can easily see all of the changes that have been made to the document over the course of its history. This includes changes to the document's text, metadata, image pages and electronic document. If invalid changes are made, it is very easy to revert to an older version of the document.
For example, the DCD Group enables versioning on all of its project documentation in order to keep track of all of the changes that have been made and of who made those changes.
It is even possible to create a workflow that monitors changes to certain documents and sends an email every time there is a new version.
Digital signatures
A digital signature is a way of indicating that a document is authentic, has been signed by a particular person and has not been modified since the signature was applied. Digital signatures help certify the authenticity of documents. Note that this only applies to changes to the image pages or electronic file. Changes to metadata or annotations will not be counted as changes for digital signature purposes.
For example, Edgewood Independent School District uses digital signatures to signify approval of certain human resources documents.
Security should always be at the forefront of an information management strategy. Applying security tags, implementing versioning and using digital signatures will enhance your security policy.
Ensure your content is secure.
Ensure your content is secure. Find out how by getting your copy of the "Ultimate Guide to Records Management".

Get your eBook