Integrations
Connect Your Systems. Transform Your Business.
Connect your Systems.
Transform your Business
Bridge the boundaries across people, content, processes and data with flexible integration tools, so accurate information consistently appears across the enterprise at the right place and at the right time.  Connect legacy systems or migrate data from expired systems into one central repository.
Accelerate time to market and simplify development efforts with native integrations with common apps such as Microsoft 365 and industry-leading CRMs.
Tailor custom solutions and further extend the Laserfiche platform to meet specific business needs with custom scripting, web services, APIs and more.
Complete last mile transformation efforts by integrating with legacy systems or third-party sites that lack traditional integration approaches, using code-free robotic process automation tools.
Develop Your Own Custom Integrations
Better orchestrate enterprise operations across your organisation's tech stack using the Laserfiche API.
More flexibly design custom integrations using RESTful web APIs that allow developers to write code with industry-standard languages.
Keep enterprise apps synced with Laserfiche content to maintain accurate and reliable data across platforms.
Accelerate development with immediate access to API reference materials, how-to guides and more.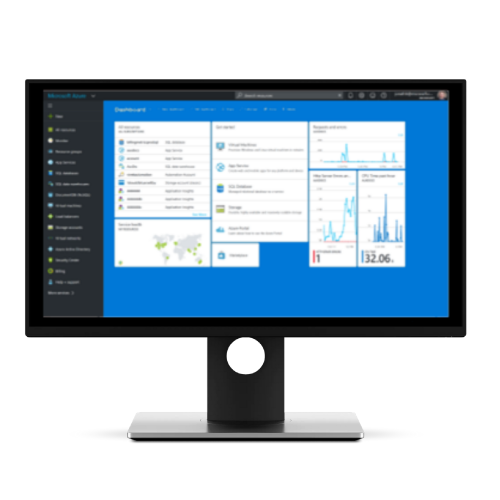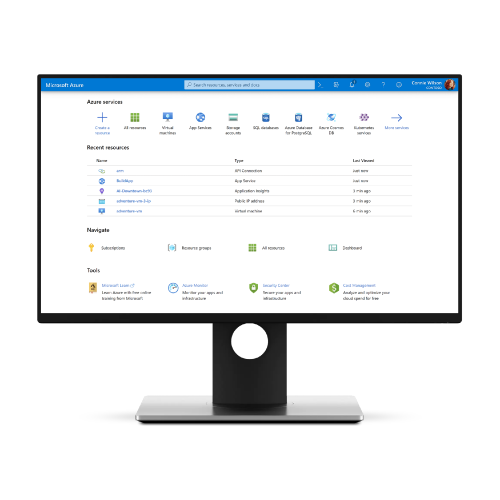 Deploy an array of computing solutions with cloud servers powered by Microsoft Azure.  Rapidly spin up one or hundreds of Windows or Linux virtual machines and pay by the minute based on your exact usage. 
Built with Security and Compliance
Work in confidence knowing that your data is protected in Microsoft's highly secure data centres.  Meeting regulatory compliance requirements.
Windows & Linux Technologies
Select operating systems from an extensive range of Windows and Linux distributions including Windows Server, CentOS, SUSE, Ubuntu and more.
Scale up to 64,000 IOPS and 32TB of storage per cloud server with low-latency, high performance, premium storage options.
Securely connect your current network to the cloud using a secure internet based VPN.
First-class support to maximize application uptime, accelerate development and lower costs.
Centralise and Secure Content
Store, collaborate and govern content across the enterprise with the Microsoft 365 integration, including the Office suite and Teams.
Remotely connect to data stored locally on-premises from the cloud to push and pull data to populate metadata, forms, workflows and more.
View Content basd on Location
Organize all documents on a map with an integration with ESRI or other geographic information systems.
Sync your CRM and Content
Automatically transfer data between Laserfiche and industry-leading CRMs including Salesforce, Dynamics 365 and Redtail using pre-built, no-code connections.
Simplify digitising of documents by easily connecting Laserfiche with popular multi-function devices from Ricoh, Samsung and more.
Accelorate Signature Requests
Streamline agreement processes by automatically sending documents for digital signatures using DocuSign.
With hundreds of successful migrations, Ascentas has a proven approach to help you migrate, modernise, and digitally transform your business.
White Paper
5 Strategies for driving Digital Transformation in your organisation.