Product Tour
Automate work in every department with powerful workflows, e-forms and intelligent document management.
View Video
Eliminate manual processes with powerful workflows, e-forms and analytics. You handle the business. Laserfiche will handle the process.
Manage your mission-critical processes to eliminate spreadsheets, emails and busywork.
Eliminate paper forms and manual approvals for a better user experience.
Optimise operations by identifying inefficiencies and taking advantage of hidden opportunities.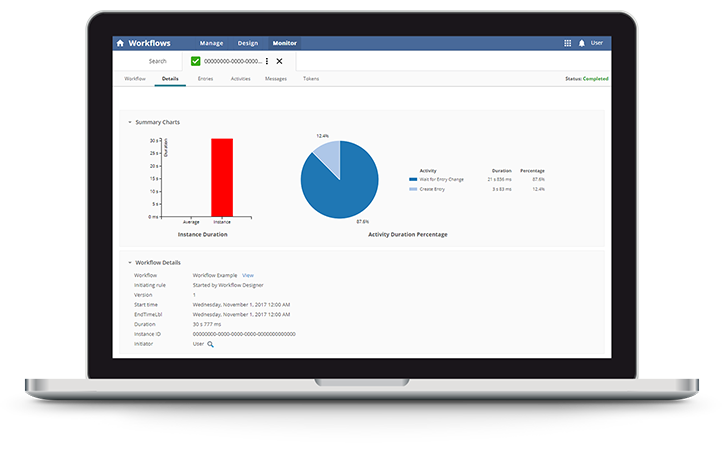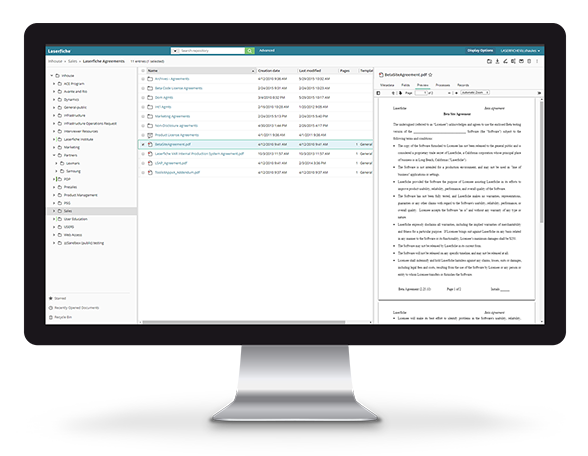 Digitally capture, secure and organise content across the enterprise, including documents, images, videos and more.
Organise all your organisation's information so you make faster, better business decisions.
Control all your paper, digital and mobile content with state-of-the-art Laserfiche tools.
Support compliance, integrate applications and drive information security across the enterprise.
Establish guidelines for organising your documents to ensure compliance and business continuity for your company.
Protect sensitive content and enable compliance. The Laserfiche SOC 2 Type 2 Plus attestation includes security controls that are aligned with ISO 27001 and HIPAA.
Capture, organise and automate information in Laserfiche Cloud with industry leading security.
Centralise operations by integrating digital content with other applications.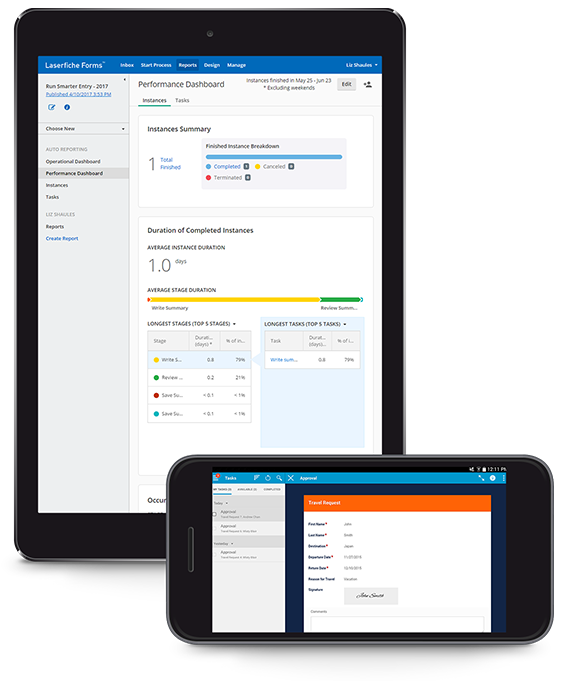 White Paper
5 Strategies for driving Digital Transformation in your organisation.