Microsoft 365 Integration
Bridge the boundaries across people, content, processes and data.
Leverage native integrations with Microsoft 365 so your teams can effortlessly use their everyday apps directly with Laserfiche Cloud.
Not only will employees spend less time switching between apps so they can focus on more productive work, your enterprise will benefit from centralised content and enhanced information governance.
Simplify
User
Experiences,
Maximise
Efficiency
Simplify User Experiences, Maximise Efficiency
Power collaboration between departments and better connect people to the information they need without sacrificing security.
Create, edit, share and archive Microsoft 365 content natively within Laserfiche using built-in integrations for Word, Excel, PowerPoint, Outlook and Teams.
Design powerful automated solutions to capture, route and track review cycles of Microsoft 365 work.
Manage the full records lifecycle of Microsoft Office content and maintain transparency with audit trails to support adherence to regulatory policies.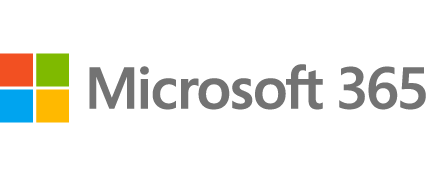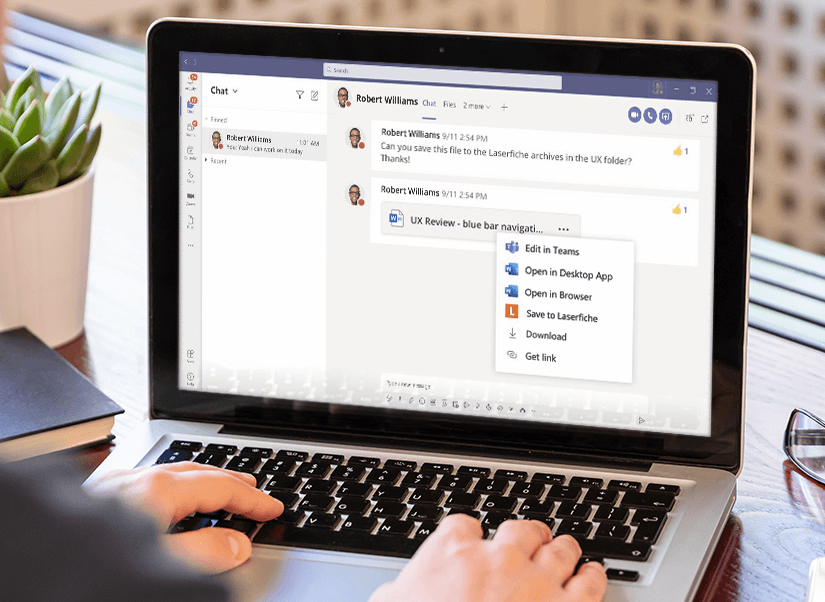 Boost Teamwork with Teams
Save staff time with a seamless experience in Teams to save to or upload files directly from Laserfiche.
Improve records management compliance by archiving files shared in Teams to Laserfiche where records rules are automatically applied.
Collaborate more securely with Laserfiche user controls that help protect sensitive content shared in Teams.
The Essential Enterprise Integration to Boost Productivity and Collaboration
Connect Your CRM with Processes
Seamlessly transfer sales data between Dynamics 365 and Laserfiche to bridge your CRM with the enterprise.
Mitigate unauthorised access of sensitive work with granular user controls.
Conveniently save work to Laserfiche natively from within Microsoft application interfaces.
Simultaneously edit Office documents with others natively within Laserfiche.
Automatically Archive Emails
Import Exchange messages and their metadata in Laserfiche for archival and easy retrieval.
Dynamically populate Microsoft document templates and automatically route them to relevant stakeholders.
Ascentas has a proven approach to help you migrate, modernise and digitally transform your business. Start your journey today!
Let Ascentas
Support your business
Learn more first-hand how Laserfiche integrates with Microsoft 365 to expand collaboration, productivity and governance across the enterprise.