Workflow Management
Automate work in every department with powerful workflows, e-forms and intelligent document management.
What is
Workflow Automation?
Workflow automation is the digitisation and automation of business processes to reduce manual labour and process inefficiencies.
When a business process has many steps, it can be difficult to eliminate bottlenecks, miscommunications and even mishandling of information. Workflow automation aids in removing human error, speeding up reviews and approvals, as well as providing insight into how you can improve these workflows going forward.
Every business's day-to-day operations can be broken down to its compromising tasks and communications. While changes in the organisation may cause a rift in the system, most of these daily processes – also called workflows – are routine and stay rather consistent despite outside disruptions or changes.
When businesses go beyond just performing these actions, and design new strategies or deploy innovative technologies to enhance their operations, they can achieve a higher level of efficiency and accuracy in business processes, while saving valuable resources. One of the best ways to achieve those goals is with workflow automation.
Accelerate Document Review and Approval
Enable simultaneous review and approval by routing documents or electronic forms to multiple users
Easily reassign tasks if someone is out of the office.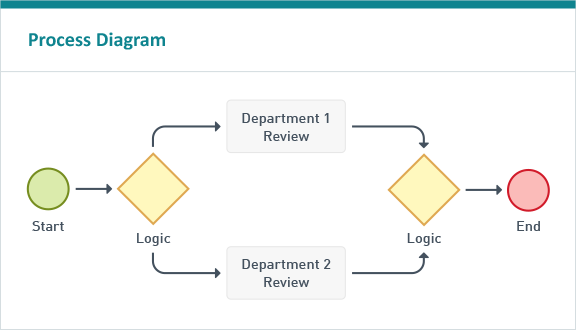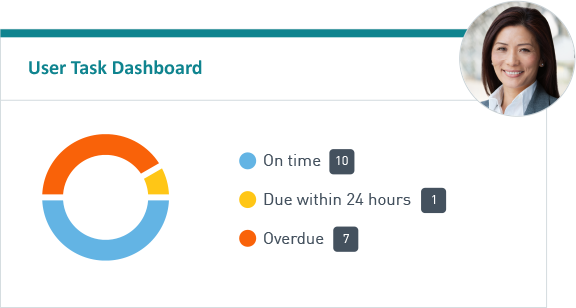 Use configurable, easy-to-use reports to measure process success.
Evaluate employee workloads using dashboards and visualisations.
Stay Involved While On the Go
Eliminate process bottlenecks by using your iOS, Android or Windows device to review, approve and sign documents
Reduce duplicate data entry by submitting electronic forms while out in the field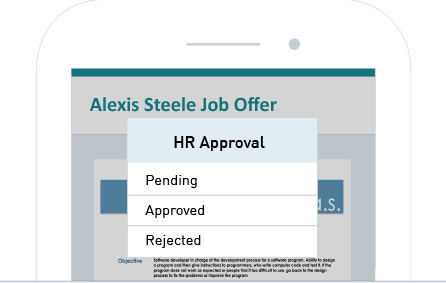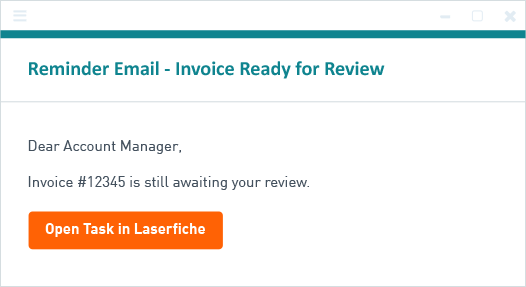 Keep Work Moving Smoothly
Ensure tasks are completed on time with automatic recurring notification emails
Easily escalate tasks to a manager if they aren't completed within a specific timeframe
What types of workflow can be
Automated?
There are a few things to consider before your first workflow design. Although any workflow initially designed to require multiple, manual steps are strong candidates, below are a few examples of processes that can benefit from automation.
Workflow automation is an important step in an organisation's digital transformation. By optimising processes across departments, businesses can save valuable resources while improving operational speed, accuracy and transparency both internally and externally.
Getting Started with Laserfiche Workflow Designer
Download this quick-start guide to discover how to automate your processes with Laserfiche Workflow.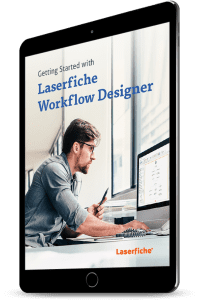 Advantages of
Workflow Automation
Mitigate the risk of noncompliance by standardising business processes
Monitor Document Progress
Track exactly where documents are in the process and who is working on each one
Automatically send notification when documents are created, edited or deleted
Remove Paper at the Start
Kick off routing and approval workflows when web forms are submitted
Redact selected document text to keep it secure from unauthorised viewers
Download prebuilt process diagrams and forms for common business processes
Ascentas has a proven approach to help you migrate, modernise and digitally transform your business. Start your journey today!