Robotic Process Automation (RPA)
Boost effeciency and bridge integration gaps
What is
Robotic Process Automation?
Robotic process automation (RPA) is the use of specialised computer programs, known as software "robots or bots" to automate and standardise repeatable business processes across multiple systems.
These 'bots' perform actions directly across the user interfaces of applications, mimicking the tedious and repetitive activities employees would typically need to do such as logging in and out of systems, copying and pasting data, and filling out forms. The 'bots' essentially work as a virtual assistant, helping free up time for employees to concentrate their talents on more interesting, productive initiatives.
As a code-free, user-friendly way to link multiple applications together, RPA is fast becoming an important automation tool driving digital transformation and the future of work. 
Automate Repetitive Tasks
Minimise data entry and routine tasks across multiple applications enterprise wide.
Integrate Legacy Applications
Optimise automated processes by closing gaps between legacy and modern systems.
Ensure quality results by leveraging the accuracy and consistency of workflow bots.
Optimise Automation Across the Enterprise
Easily build and scale automations code-free by recording manual tasks across the screens of third-party applications.
Unlock more value from legacy systems by integrating with systems that lack APIs.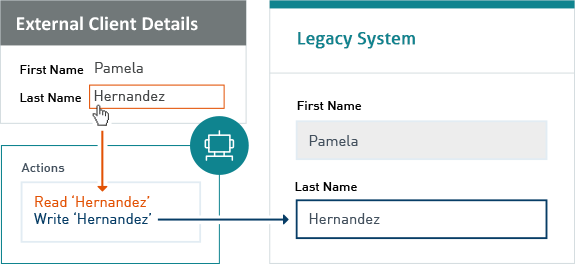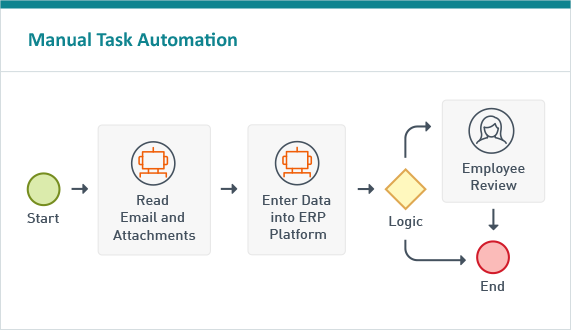 Focus on More Productive Work
Instantly update line-of-business applications with information captured from the screens of third-party websites, spreadsheets, documents or other applications.
Regain time for more strategic initiatives by using workflow bots to offload manual, repetitive actions, such as copying and pasting data.
Benefits of
Robotic Process Automation
Extreme accuracy and uniformity – much less prone to error or typos.
Process cycle times are much faster compared to manual process approaches.
Workers can dedicate more time engaging with customers and carrying out more interesting work.
Bots follow regulatory compliance rules to a tee and provide an audit trail history.
Routine tasks are performed the same way each time every time.
Bots tirelessly work 24/7 365 days a year without interruption.
Ascentas has a proven approach to help you migrate, modernise and digitally transform your business. Start your journey today!
The Guide to Robotic Process Automation
Learn what RPA is and how it can help you link applications together, improve accuracy and manipulate data.