Records Management Compliance
Reduce the cost of compliance with electronic records management
What is
Records Management?
While records are often considered synonymous with documents, they include one important characteristic that makes them unique: records, whether physical or digital, include evidence of a particular business activity, requiring them to be stored and retained over an extended period.
Preserve Records Integrity
Impose compliance with Department of Defense (DoD) 5015.2-certified records management
Enforce records management policies across all devices by storing only one copy of a record in a centralised repository
Save employee time by automatically classifying and applying disposition schedules to incoming records
Enable Regulatory Compliance
Promote compliance with regulatory mandates such as GDPR, SEC, FINRA, FOIA, HIPAA and more
Support e-discovery, subject access requests and data retention policies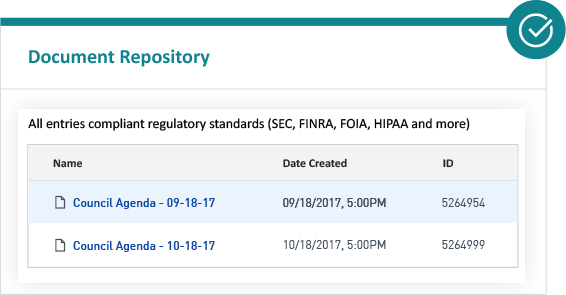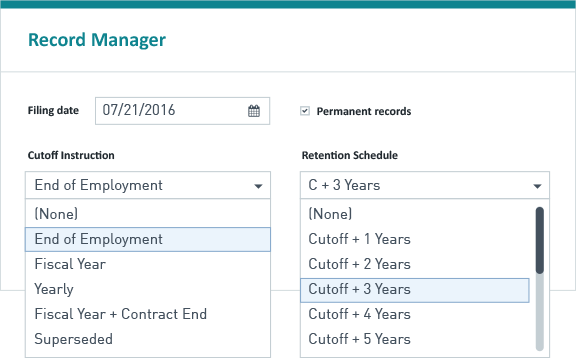 Safeguard Electronic Records
Protect records with DoD 5015.2 version 3-certified electronic records management, a widely accepted government standard
Ensure long-term data preservation with a standard format that meets Victorian Electronic Record Strategy (VERS) V2 requirements
Simplify Records Management
Easily manage the lifecycle of documents and get notified when documents are ready for disposition
Auto-file newly created records according to industry regulations and corporate policies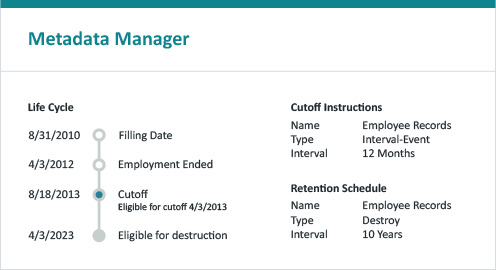 Streamline operations without compromising system security
Cutoff records based on time, event, a combination of those, and more
Keep all records in one, secure, centralised repository, classified by type and retention
Group records based on their retention and disposition schedules
Generate reports to identify records that are ready for disposition
Search for records based on retention schedules or cutoff dates
Give records managers control over how information is categorised and filed
Ascentas has a proven approach to help you migrate, modernise and digitally transform your business. Start your journey today!
Download the Ultimate Guide to Records Management
Learn how content management can help you handle an unexpected audit, improve ongoing compliance and reduce time-consuming tasks around records storage and retention.