Microsoft 365 Migration
Migrate to Microsoft 365 with Confidence
Ready to make the move to
Microsoft 365?
Microsoft 365 is designed to help you achieve more with innovative Office apps, intelligent cloud services, and world-class security. Microsoft 365 includes everything you know in Office 365.
You can improve productivity and reduce your IT burden with innovative Office applications, intelligent cloud services and world-class security for your business.
As Microsoft Partners and a Cloud Solution Provider, Ascentas can assist you on your Digital Transformation journey and offer Microsoft 365 migration solutions.  From the initial advice and consultancy to migration, integration and ongoing support of your environment, Ascentas will support you through the complete process Microsoft 365 Migration.
Microsoft 365 is a totally secure environment with robust security measures in place to ensure unauthorised people can't access your files.
Microsoft 365 is paid for on a per user, per month basis, like a subscription. The cost of your licences depends on the level of functionality you choose for your business.
Centralised Collaboration
Microsoft 365 offers online versions of the most popular tools such as Microsoft Word, PowerPoint, Excel, and OneNote, including Teams and SharePoint.
Seamlessly migrate to Microsoft 365
Transitioning from your current environment to Microsoft 365 can be challenging. Without proper planning, you risk downtime or data loss during the move.
Let Ascentas take control of your Microsoft 365 migration and successfully deploy and migrate you to Microsoft 365.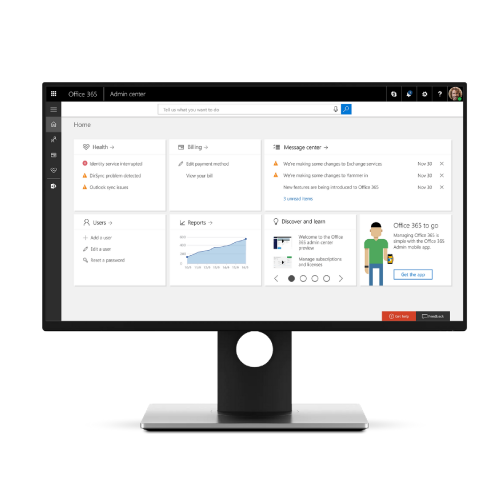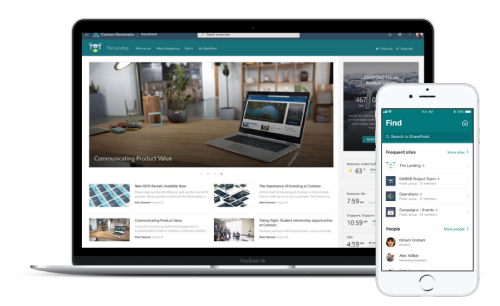 Migrate your File Server to SharePoint Online
Almost every organisation has at least one file server on their premises.  This could be serving many different functions from sharing files or managing users home drives.  Many of these servers that organisations continue to maintain have aged poorly and require expensive maintenance and upgrades. 
While tools can simplify the migration process from File Server to SharePoint or Microsoft 365, the process can still be complex depending on your exiting system and requirements.  Ascentas have helped hundreds of organisations migrate from legacy on-premise systems to cloud solutions, securely and on time.
Why Migrate to
Microsoft 365?
Users can share sites, folders, and individual documents with anyone who has a Microsoft Account linked to their corporate e-mail address.
Microsoft Automate (formerly Flow), PowerApps, Delve, and Graph are some of the services available under the Microsoft 365 umbrella and with SharePoint online
Microsoft 365 and SharePoint Online allow users to work from anywhere and anytime. Users are not restricted to a single device or single network.
Microsoft 365 ecosystem allows you to pay for only what you need. The monthly subscription model allows you to add and remove users as your organisation changes.
Microsoft 365 and SharePoint Online have multiple layers of security to protect your data.
When migrating from On-premises to online, you avoid having to perform tasks like backups, OS maintenance, etc.
Discover
We will review your Microsoft 365 vision and suggest any updated controls and alternative solutions and offer cost savings where possible.
Plan
We design a simple approach to achieving your vision which includes realistic timeframes and costs associated with your migration.
Implementation
Working with your current environment, your target environment is configured and your users and their data are migrated.
Optimise
We test and optimise your new environment to promote ultimate performance and efficiency.
Ascentas has a proven approach to help you migrate , modernise and digitally transform your business. Start your journey today!
Let Ascentas
Support your business