Enterprise Content Management
Drive Digital Transformation with On-Premises and Cloud Based Content Management Solutions
Enterprise Content Management
Deploy an Enterprise Content Management (ECM) solution in a model and budget that fits your organisation's IT environment: as a SaaS cloud solution, traditional on-premises, or in a hybrid model – all with feature rich solutions, capabilities and an industry leading user experience.
Industry-leading programming practices and powerful compliance tools enable us to provide an incredibly secure environment for your documents and data
Enterprise-level availability
We utilise AWS, Microsoft 365 and Microsoft Azure and leverage their global cloud infrastructure with systems replicated across availability zones
Complete control at scale
Organizational security controls, advanced audit trails and built-in reporting allows you to quickly see who's accessed content, which lets you scale with peace of mind
Eliminate manual processes with powerful workflows, e-forms and analytics. You handle the business. Laserfiche will handle the process.
Manage your mission-critical processes to eliminate spreadsheets, emails and busywork.
Eliminate paper forms and manual approvals for a better user experience.
Optimise operations by identifying inefficiencies and taking advantage of hidden opportunities.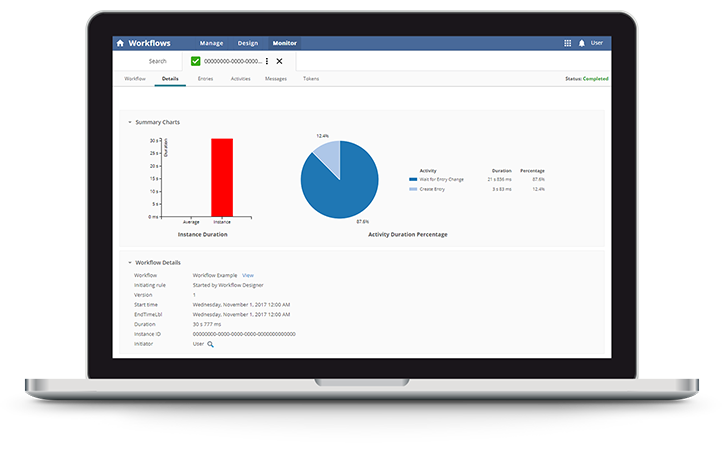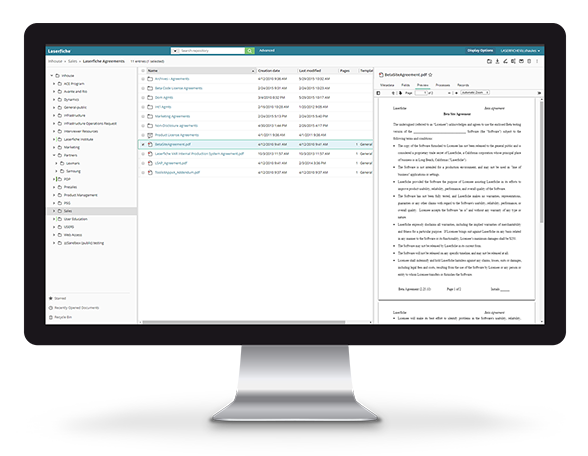 Digitally capture, secure and organise content across the enterprise, including documents, images, videos and more.
Organise all your organisation's information so you make faster, better business decisions.
Control all your paper, digital and mobile content with state-of-the-art Laserfiche tools.
Support compliance, integrate applications and drive information security across the enterprise.
Establish guidelines for organising your documents to ensure compliance and business continuity for your company.
Protect sensitive content and enable compliance. The Laserfiche SOC 2 Type 2 Plus attestation includes security controls that are aligned with ISO 27001 and HIPAA.
Capture, organise and automate information in Laserfiche Cloud with industry leading security.
Centralise operations by integrating digital content with other applications.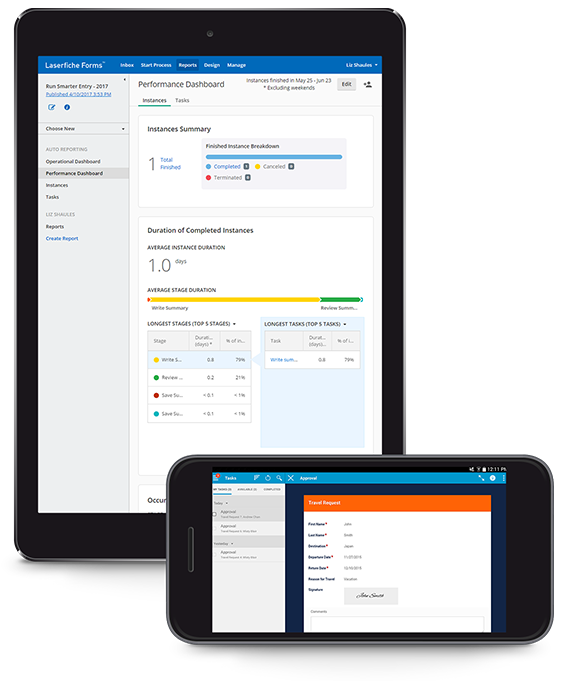 Learn more firsthand how Laserfiche integrates with Microsoft 365 to expand collaboration, productivity and governance across the enterprise.